To complete the General Tab: 
Log into Generous. 
Click Settings > Organisation > General Tab.
Upload your logo.
Add in your organisation name, bank statement description, ABN and ACN. 
Select if you are a registered charity or tax-deductible. 
Add in your Primary Contact details including your name, email, contact number, address, suburb, state and postcode. 
Add in your social accounts. 
Select yes if you want to add a custom email then provide the email address you want to use.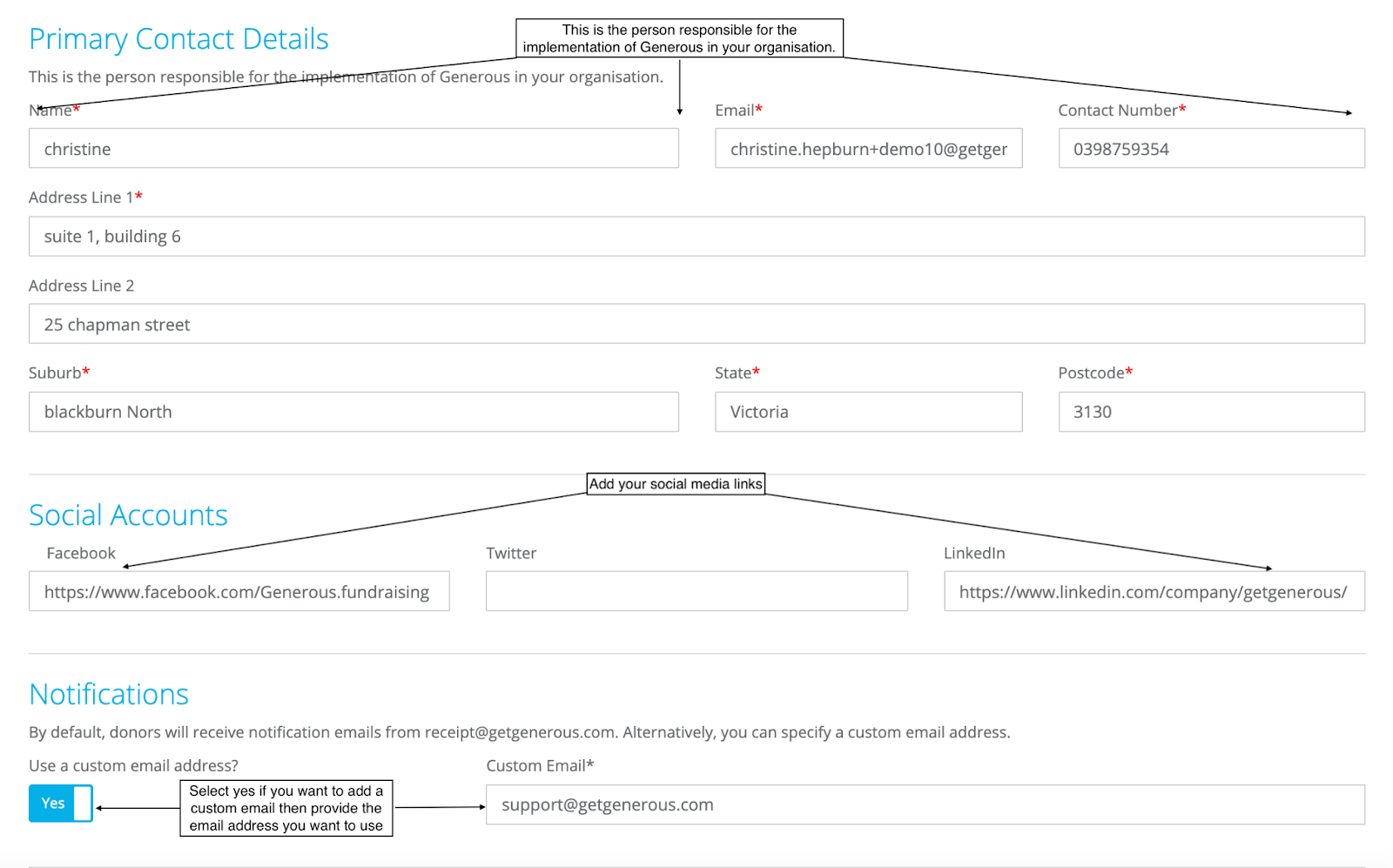 Next Article: Completing the Billing Tab.