To complete the Billing Tab: 
1. Log into Generous. 
2. Click Settings > Organisation > Billing Tab. 
3. Add in your Billing contact details.
4. Select Add Bank Account or Add Credit Card. If you have already added a Bank Account you can select it and save it.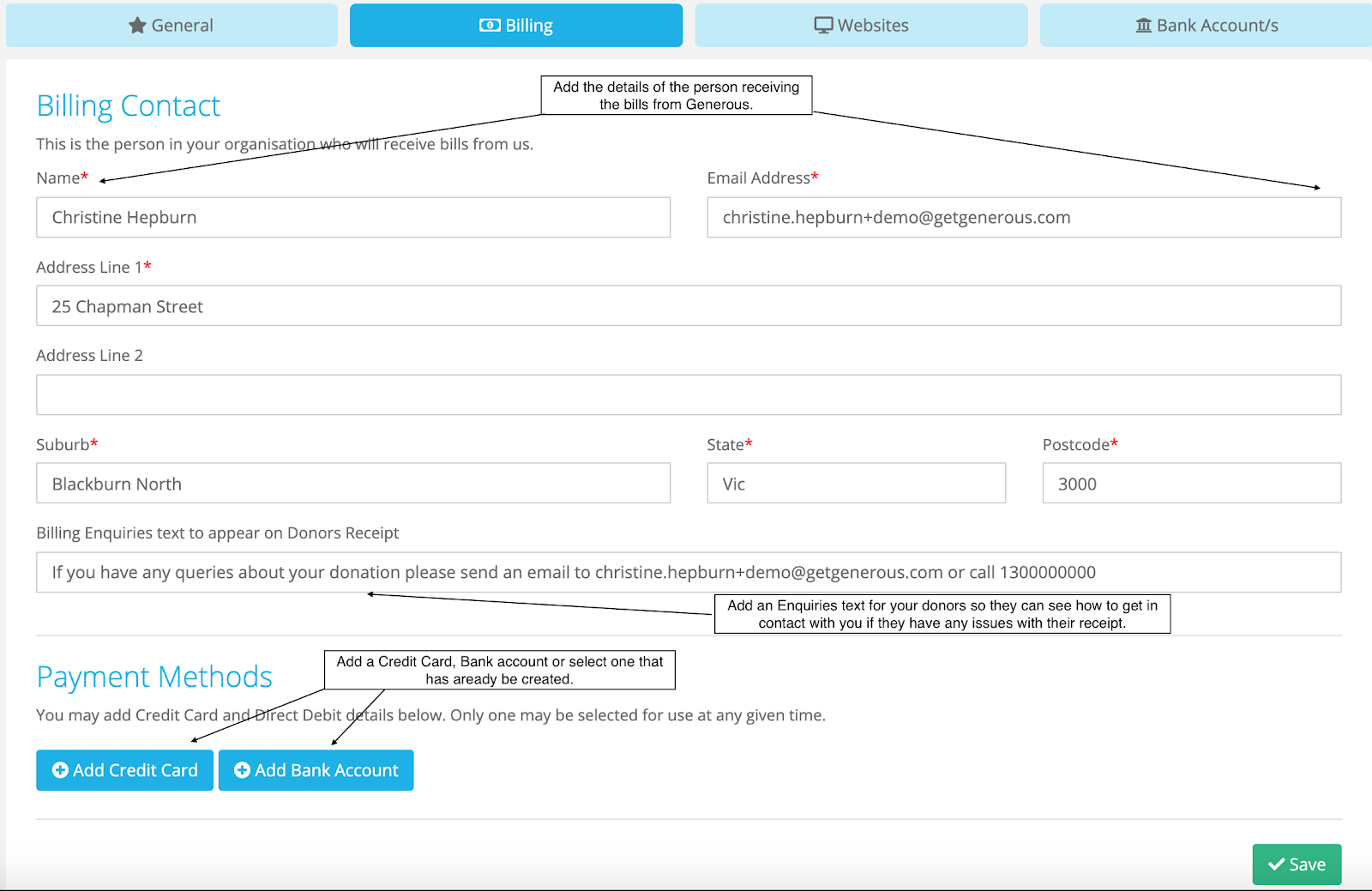 Next Article: Completing the Websites Tab.