How to complete the Embed Tab: 
Copy the code and embed it in your website.  For information on how to embed the code on your website visit > How to embed your campaign widget into your website.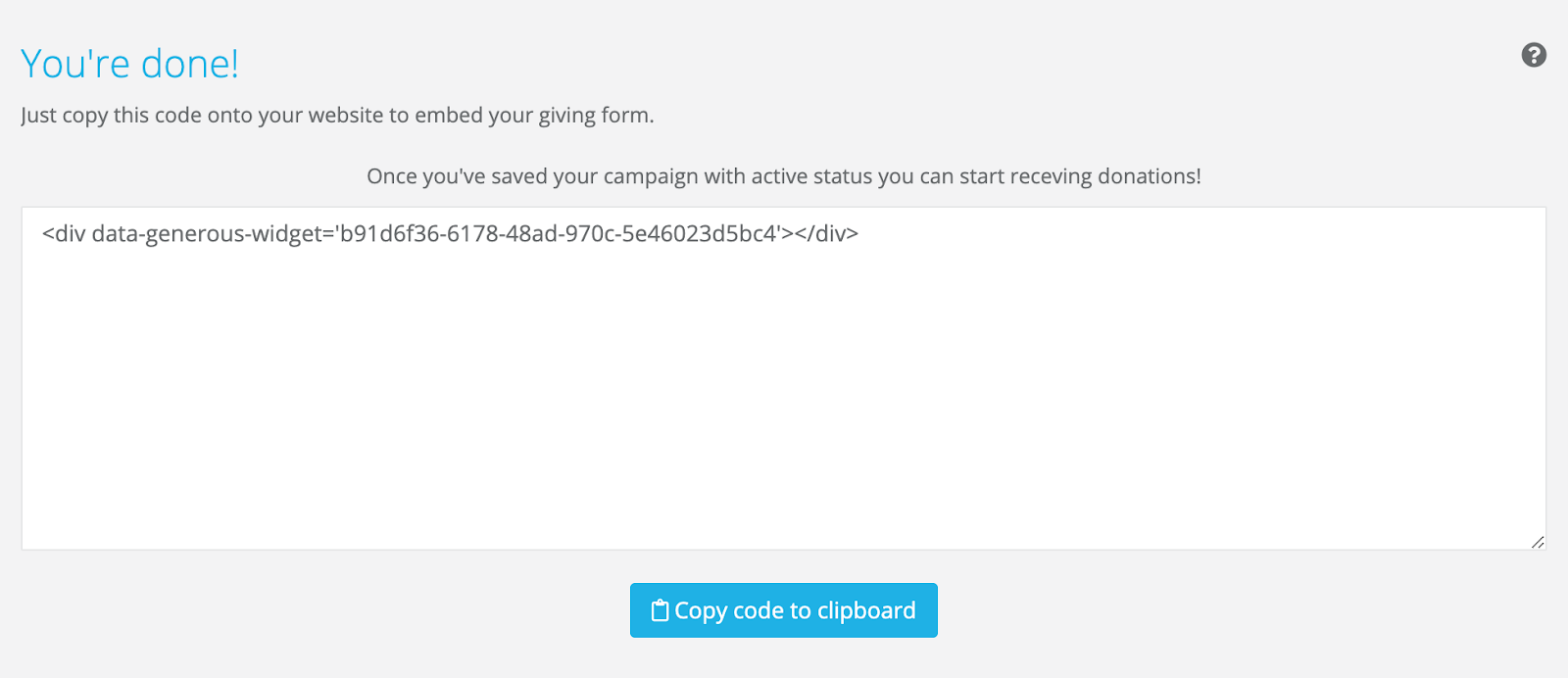 Note: If you make a change to a live campaign in Generous, e.g. changing the default donation amounts, etc, you will not have to re-integrate the updated campaign onto your website all over again: your campaign changes in Generous are deployed to your website automatically.