How to complete the overview tab: 
Log into Generous. 
Click Campaigns > + New campaign or Edit an existing campaign > Overview Tab. 

Add the Campaign name and ID. 

Add relevant tags and a description. Adding additional information like tags and a description may help you locate campaigns in the future.

Select a start and end date. If you specify an end, the campaign's status will automatically change to "completed' after the end date, and it will not be possible to add new donations. However, if a donor chooses a recurring type of donation (e.g. a direct debit one), then the recurring donations will still continue until explicitly cancelled by that donor. 
Note: Make sure when selecting your start and end date that you are aware that the widget will not appear on your website outside the dates you selected. Instead, you will see a message like the one attached below. 
6. Select if your campaign is tax-deductible. 
7. Select if you want donors to be able to donate on behalf of an organisation. This label is customisable e.g. change it "company" or "team".
8. Select if you want donors to be able to donate anonymously. The label for this option on the widget is also customisable e.g. "Please make my donation anonymous". 
9. Select if you want donors to be able to leave a note. The description on the giving form is customisable e.g. "Add a note"  or "Please leave a note". 
10. Select if you want to enable Text to Give. By enabling Text to Give for your campaign you can then add a keyword that will link the funds donated uniquely to the campaign.For more information on Text to give visit > Text to Give: An overview 
11. Select the bank account you want the campaign funds credited to from the drop down menu. For more information on how to add a payment method visit > adding a payment method
12. Add the GL code.  
13. Select a campaign owner and campaign members from the users you have created. For more information on how to add a user > add a new or edit an existing user
14. Add an email address to the notification email to get notified when a donation has been made. For information on notification emails visit > notify campaign manager on donation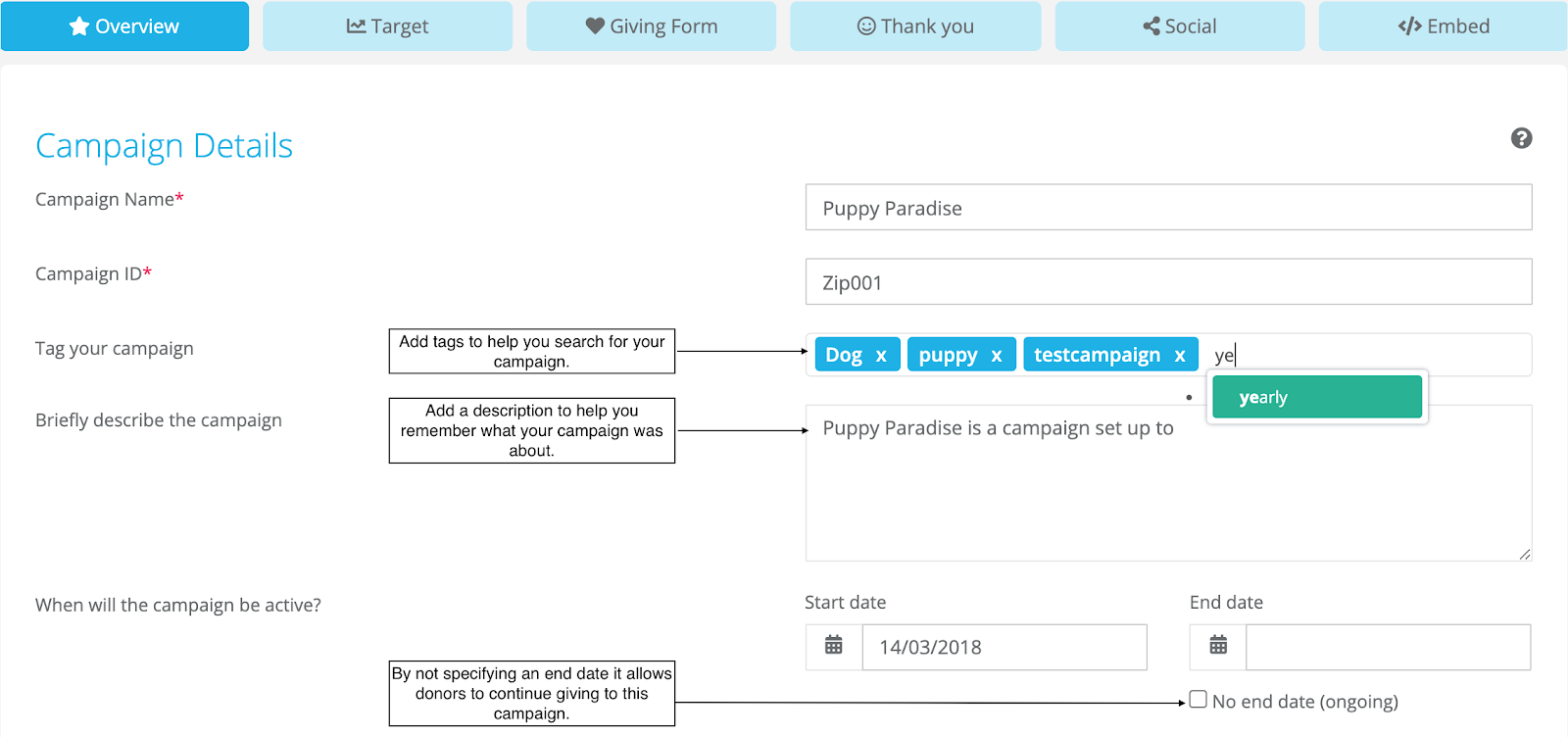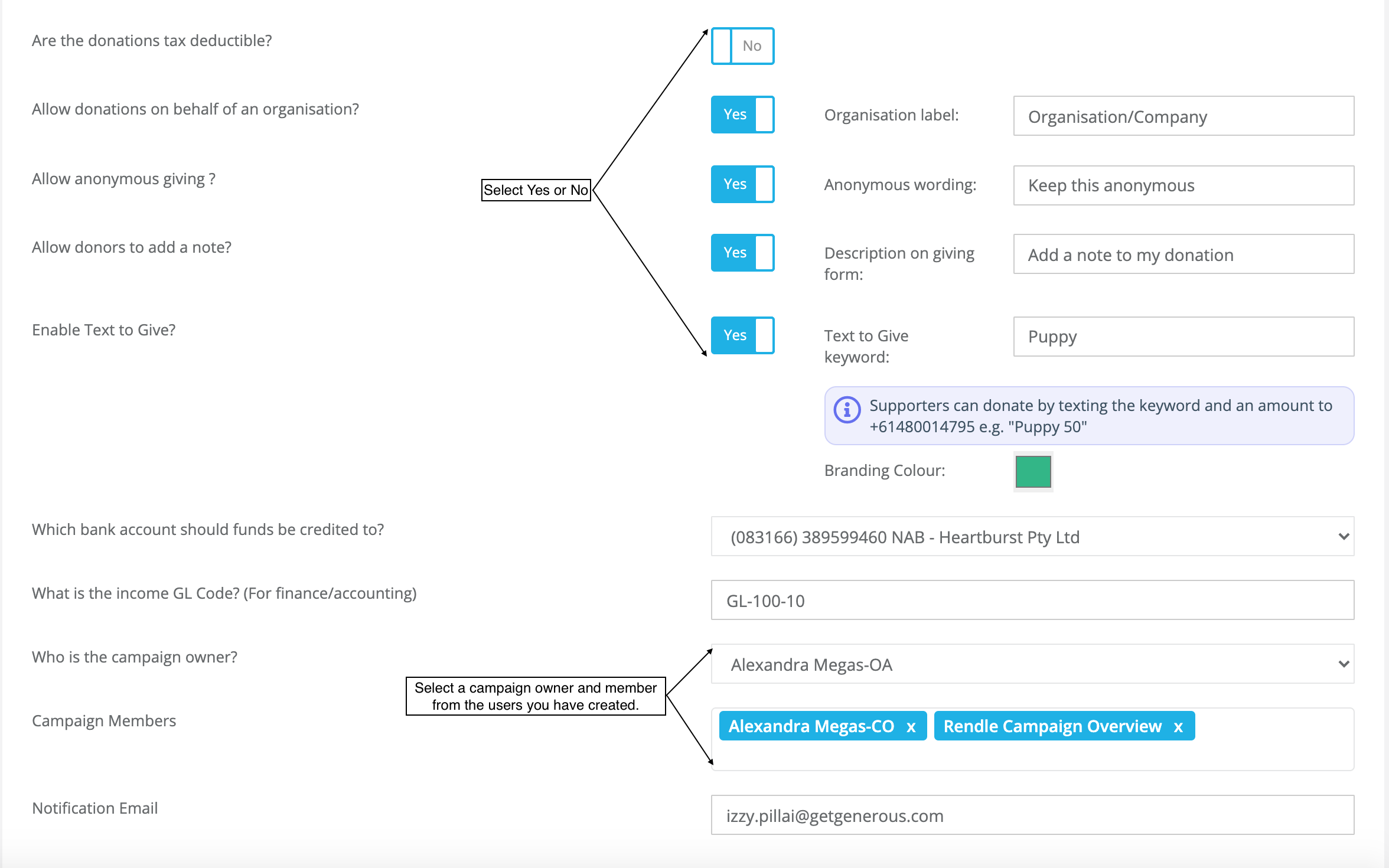 Next Article: Completing Target Tab