How to leave a note when giving: 
1. Go to campaign widget. 
2. Click on your donation > donate now. 
3. Add your details > proceed to payment. 
4. Add your payment method and details. 
5. Select 'Add a note to my donation' and add your note.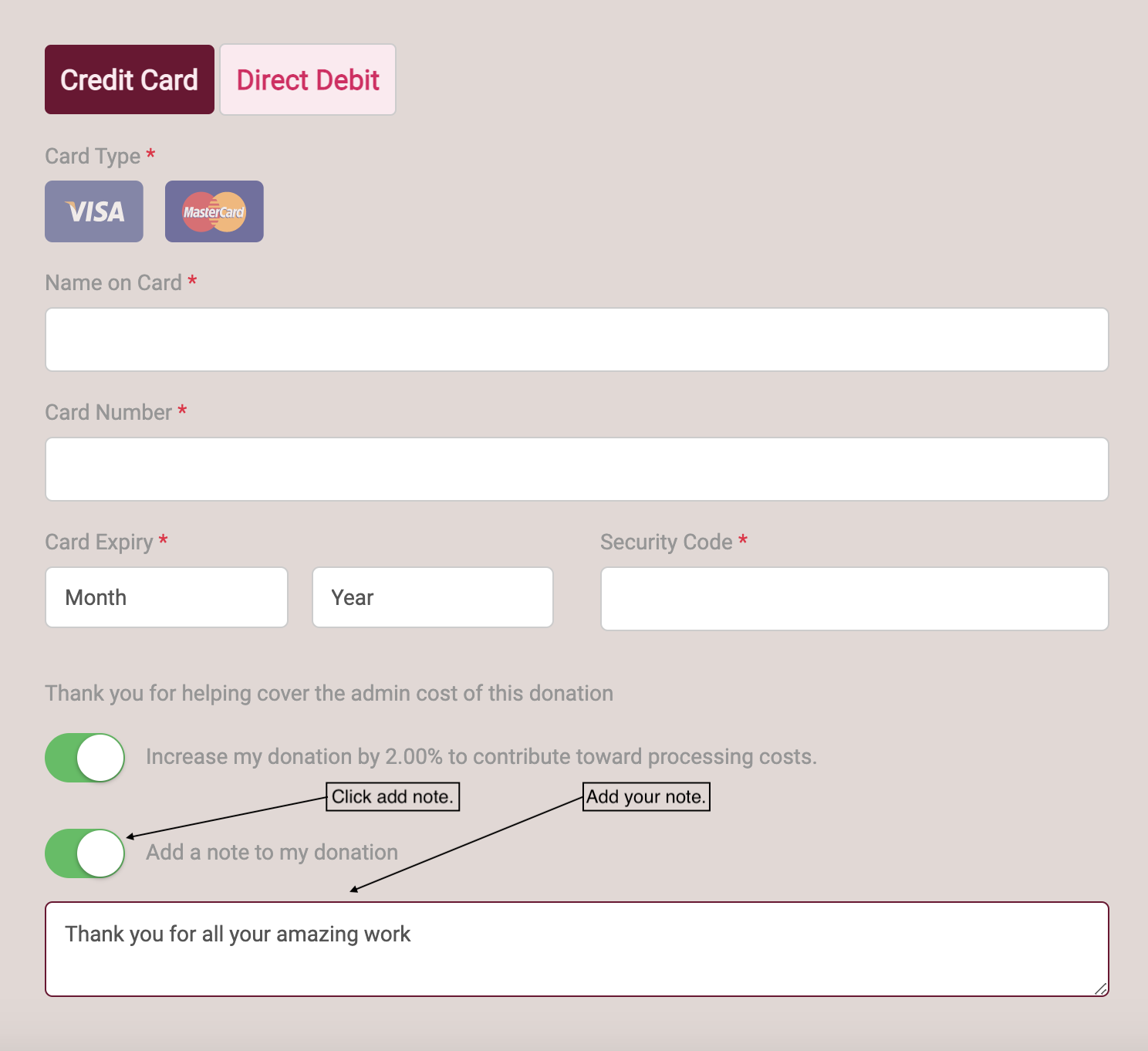 6. Click Donate now.