You can choose PayPal as your payment option.
Remember that you cannot make PayPal your default gateway – as of Generous 1.4, it does not support direct debit or recurring payments, i.e. Generous would still remain your default payment gateway. However, you can choose PayPal as a payment option when setting up your campaign. 
How to Integrate Paypal as an payment gateway: 
1. Log into Generous.
2. Click Settings > Integrations > Payment Gateways > Connect to PayPal.
3. Paste your PayPal's Client ID and Secret. 
4. Click Authenticate.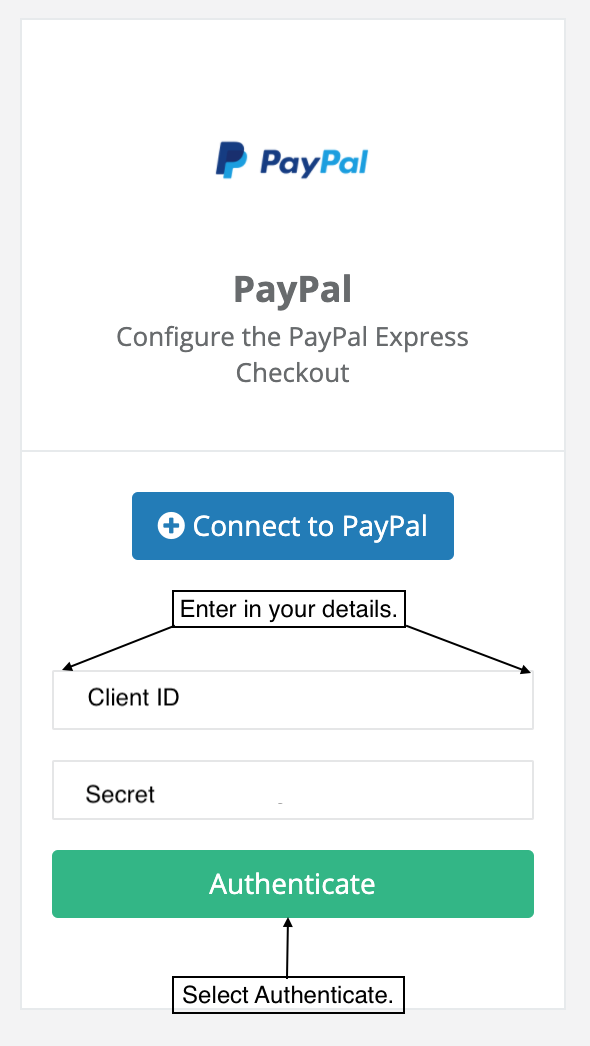 How to find your credentials:
Log in to your PayPal Developer account.
Click Your User > Dashboard > My Apps and Credentials > REST API Apps. 
Click Live > Create App. 
Name App 'Generous'. 
Click Create App.
Copy Client ID and paste it in the first box in gateway settings. 
Click Show.
Copy Secret and paste it in second box in gateway settings.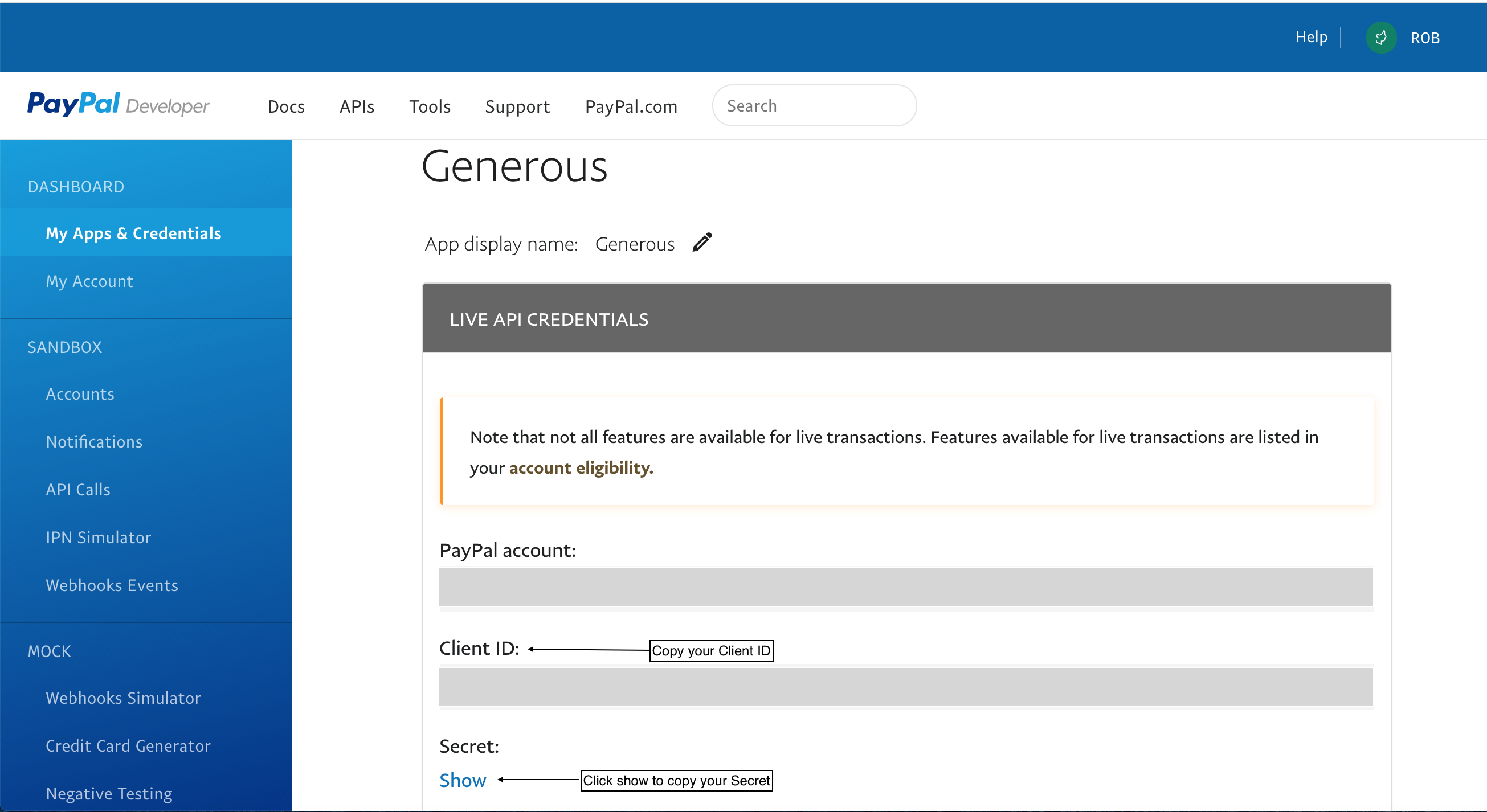 How to add  PayPal as one of the possible payment options in a campaign:
1. Log into Generous. 
2. Click Campaigns > Edit > Giving Form Tab > Gift Options Tab > Paypal. 
3. Click On.